Beijing Top International Heath & Medical Exhibition
July 2017 to 2019, Beijing Top International Heath & Medical Exhibition
Organizer: MaboTech
The 3th Beijing International Top Health & Medical Exhibition held on July 27th - July 29th, 2019 at China International Exhibition Center. Many well- known enterprises were attracted to the show, like H&B Group, Medical Korea,CHINA-JAPAN FRIENDSHIP HOSPITAL,BaoDao Healthcare Hospital,Beijing Baoping Hospital,Russia Sochi October Sanatorium,Germany Living Cells Treatment Center,Intellicell Biosciences Technology Ltd,E-Care, Mega Genomics, Aibay Gene, 23 Genebank,hcode,DAQIAO BIO-ENGINEERING,Asia Genomics,Swiss Deluxe Travel, HK Iinternational Medical,Swiss MRC, So Young Global, Yuhong Herbal Research Biology Group, ICRM, Main Line Fertility,HRC Fertility, IVFmami and so on. BIHM has became the top health medical exhibition of Asia after 3 years development.
Exhibits Range
Health Management and Medical Tourism Session
Health Management and Physical examination Center, Medical Tourism Service, International general hospital, Medical beauty and anti-aging institution, health and medicalrelated products and pension agency, internet medical service, Smart healthcare, Medical insurance. Precision medicine and gene screening & testing Session Accurate health management, Individualized treatment of tumor, Targeted cancer therapy, Early Cancer screening, Gene-sequencing technology, Detection of predisposing genes, Detection of hereditary gene, Microbial genetic testing,stem cell treatment. Assisted Reproduction and Eugenics Session IVF, Egg Freezing, Sperm Freezing, Embryo freezing, Legal Assisted Reprodu ction with third party, Non-invasive Prenatal Testing (NIPT), Baby Genetic Test, Neonatal Stem Cell Storage, Fertility Services and Confinement Recuperation Center.
Part of Exhibitors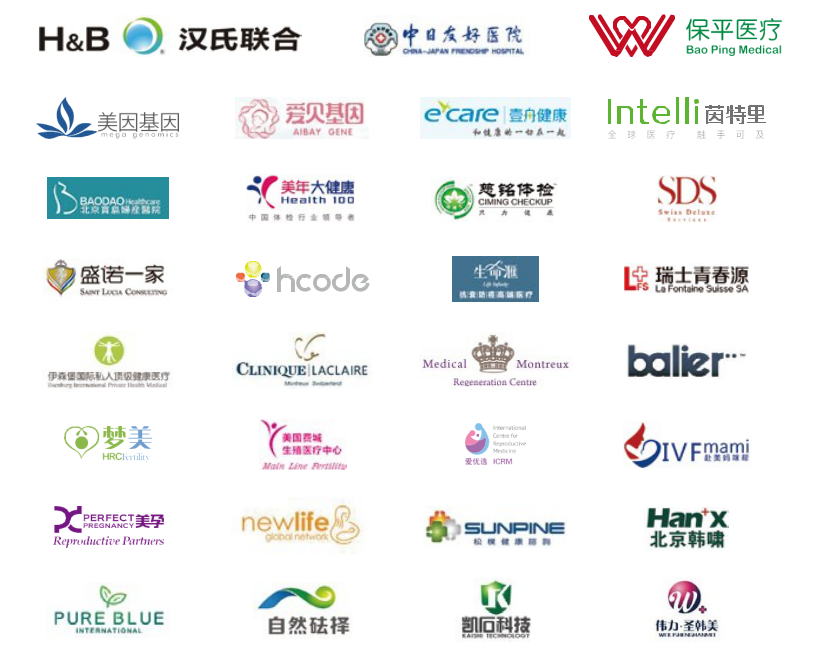 Exhibitors from countries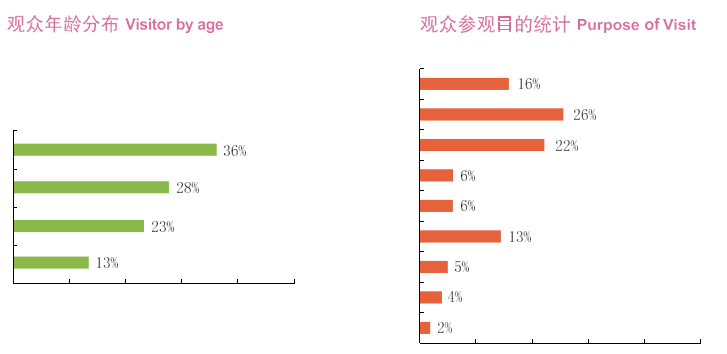 International Medical Tourism and Health Industry Conference
Concurrent Conference: More than 20 distinguished guests were invited to the conference opening ceremony, including Gui Yi, the director of National Health and Family Planning Commission Planning and Information Division; Fu Wenhao, the director of National Health and Family Planning Commission Hospital Authority; professor Liu Tingfang, the chairman of China International Medical Tourism Association, etc. Representatives who work for health medical system from Europe and America, Japan, Korea, Taiwan and some China provincial and municipal health care units all participated too. Four high-quality forums were set up at the conference, including International Medical Tourism Summit Forum, Health Medical Industry Investment and Financing summit forum, Real Estate Development Forum for Medical and Health Maintenance, Culture and Tourism industry, Transformation and Development of Aerospace Medical Technology forum.
---